Tottenham Hotspur youth team to play in CAL U14 Invitational Youth Cup
Cayman Youth Cup - Cayman Airways Invitational
Tottenham Hotspur youth team to play in CAL U14 Invitational Youth Cup
Football fans will be treated to an exceptionally exciting under 14s tournament this June as the Cayman Airways U-14 Invitational Youth Cup welcomes young players from one of the biggest clubs in the world – Tottenham Hotspur.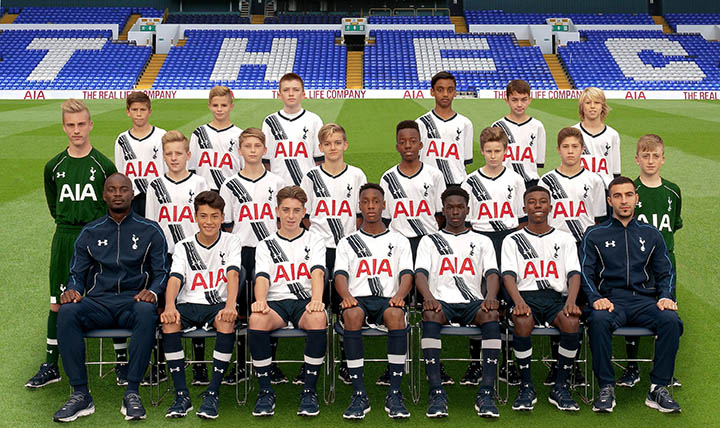 Now in its third year, the annual under 14s football tournament has managed to attract some of the best young players from the region, the US, and the UK to play against Cayman's youth teams and this year the tournament has managed to raise the stakes even higher by inviting a team from English Premier League, Tottenham Hotspur.
The event takes place from June 21 to 26, 2016, at the Camana Bay Sports Complex and there will be eight teams participating – six international and two local teams.
Event organiser Virgil Seymour from Academy Sports Club confirmed the event will be a thrilling tournament and a brilliant showcase for the sport here in the Cayman Islands.
"Tottenham Hotspur are currently second place in the English Premier League which makes the inclusion of their Academy U-14 team in the CAL Invitational U-14 Youth Cup even more special," he said. "We are also delighted to welcome first class Jamaican teams Cavalier FC and Harbour View FC. We know that all the international teams will give our local teams – Academy Sports Club and Sunset FC – the chance to play their absolute best during the tournament."
Osbourne Bodden, Minister of Community Affairs, Youth and Sports, said attracting teams of such calibre and worldwide status to the CAL Invitational U-14 Youth Club gave sport in Cayman a huge boost.
"The main objective for the tournament is to raise awareness of youth football and sports in general in Cayman and so having the players from Tottenham Hotspur Academy and the other top class international football clubs means we have some of the best young players in the world playing against our home teams. The experience will raise the profile of the Cayman Islands with visiting teams and no doubt this will be an unforgettable experience for our young players and one from which they can grow immeasurably as football players," he stated.
As the title sponsor, Cayman Airways has recognised the importance of promoting the event among the community.
"As an airline that takes great pride in supporting our community, we are delighted to be part of this tournament, and we are looking forward to flying in all of the visiting teams. Best of luck to all the participating teams in what we expect to be a thrilling tournament this year. We especially wish our Cayman teams the very best." Said Mr. Fabian Whorms, CEO, Cayman Airways.
Along with Cayman Airways as the title sponsor, the CAL Invitational U-14 Youth Cup has attracted dedicated sponsors over the years that all recognise the value of promoting sport among Cayman's youth, including Silver sponsors the Ministry of Community Affairs, Youth and Sports, Tower and Crighton Properties Ltd., Bronze sponsor Excel Sports Management (ESM) and Supporter sponsor CUC. Organisers would like to thank them and the many other sponsors and supporters who make this important annual sporting event such a success.
If you would like to learn more please visit:
www.caymanyouthcup.ky
facebook.com/CaymanYouthCup
Twitter: @caymanyouthcup
Instagram: @caymanyouthcup
#caymanyouthcup